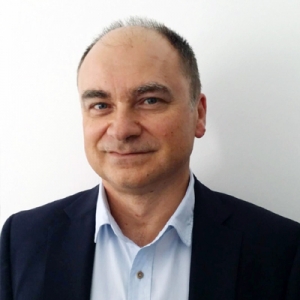 Roland Szafraniec, SAERTEX multiCom GmbH
He graduated from the Silesian University of Technology at the faculty of construction in the speciality of municipal engineering. He has been professionally involved in the engineering and sanitary industry for over 30 years. He has been working for foreign companies for over 15 years and deals with trenchless technologies, especially in the field of CIPP.
Renovation of water supply systems using the Saertex liner H2O liner. Examples of applications
During the presentation, general information about the Saertex group will be presented. Part of the group is Saertex Multicom, a manufacturer of liners and connecting elements for the renovation of gravity and pressure pipelines. The Saertex Liner® H20 liner, its properties, installation process and examples of applications will also be discussed.