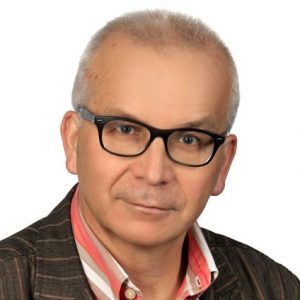 Mariusz Iwanejko, Blejkan S.A.
He graduated from the Warsaw University of Technology at the Faculty of Sanitary and Water Engineering. From 1983, he worked as a designer, construction manager and supervision inspector in the water and sewage industry in Poland and abroad. Since the late 1990s, he has been associated with the trenchless pipeline renovation industry in manufacturing and contracting companies. He is a member of the Association of Consulting Engineers and Experts (SIDiR – FIDIC). He doesn't forget about the work-life balance, he enjoys sailing, skiing and cycling. From October 2019 he is the marketing director at BLEJKAN S.A.
Liners: requirements and the legitimacy of their use
The contractual requirements for the renovation of non-pressure pipes in CIPP technology will be the subject of the presentation. Entries in tender documents, from which it follows that the material parameters refer to other types of technology, generate a number of problems, in particular, those related to liner testing in relation to non-industry standards. Close cooperation of investors, designers and contracting parties will, however, reduce costs and time, as well as increase the life span of repaired pipelines.