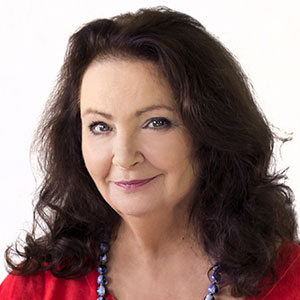 Anna Dymna, Fundacja "Mimo Wszystko"

Anna Dymna is the honorary doctor of the Academy of Special Education. She was involved in the activities concerning the people who need support long before starting her own foundation. For many years she has been involved in projects of non-governmental organizations, including Great Orchestra of Christmas Charity and foundations: "Mam Marzenie", "Nuta Nadziei", "Akogo?" and many others. In 2001 she was also the initiator of the National Festival of Theatrical and Musical Performance of Disabled People "Albertiana".
Anna Dymna debuted on stage in 1969. She has played nearly three hundred theater and film roles. From the beginning of her career, she has been associated with the National Old Theater in Krakow. She has worked with the most outstanding Polish directors, including: Andrzej Wajda, Konrad Swinarski, Jerzy Jarocki, Jerzy Grzegorzewski, Jerzy Hoffman, Kazimierz Kutz, Teresa Kotlarczyk, Barbara Sass and Jan Klata. In 1990 she was appointed a teacher at the AST National Academy of Theatre Arts.
It is worthwhile to help – and to be together