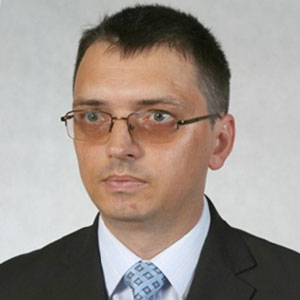 The Analysis of Pipeline Pulling Forces In HDD Projects Based On Real Data
This presentation provides an overview of systematically conducted research and analysis undertaken in order to broaden the knowledge in the field of pipeline trenchless technologies with the application of HDD (Horizontal Directional Drilling) method. Within the course of work accessible technical data connected with the realisation of over twenty drilling projects performed by Nawitel company have been collected. The research method included, inter alia, gathering and verifying information and data registered in the drilling process. On the grounds of real values of pulling forces the accuracy of Plastic Pipe Institute model results have been reviewed. The final effect of the research and analytical work carried out will be a proposition of coefficient values for installation forces estimation models so as the received installation loads would stay at safe levels.
Radosław Bujak, Nawitel sp. z o.o. sp. k.
Environmental Engineering Faculty, Wrocław University of Technology graduate and a member of the Lower Silesian Regional Chamber of Construction Engineers. He has over 20 years of experience in designing and executing projects concerning environmental engineering objects. Since 2012 r. works for Nawitel sp. z o.o. as a trenchless technologies designer. He took part in the greatest and most complicated HDD projects in Poland.