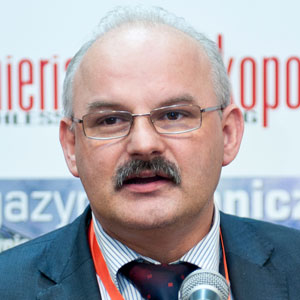 Adhesion tests in the context of soil preparation and renovation works' quality assessment
Over the years the term sustainability changed. Nowadays the constructions are not to "endure ages" but to last for a definite amount of time: estimated working life. The necessity of conducting any repairs and renovations forces to conducting bearing capacity tests and repairing works' quality assessment. During the presentation, factors impacting the pull-off tests will be discussed.
dr. inż. Dariusz Zwierzchowski, Centrum Badań i Certyfikacji sp. z o.o.
Since the 90. an academic teacher and researcher, firstly at Kielce University of Technology, then at Higher Engineering School of Safety and Labor Organization in Radom. President of Centre for Testing and Certification in Kielce. He authored many projects, expertises, technical opinions and scientific articles. Co-organizer of many domestic and international conferences.