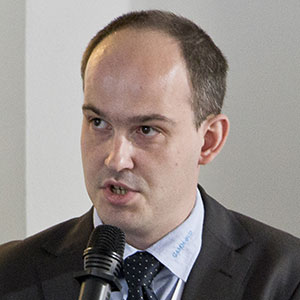 Equipment and materials necessary for conducting CIPP linear repairs
CIPP liner installation requires specialised equipment like one offered by Gamm-Bud sp. z o.o. During the presentation parts of the equipment will be presented, as well as the materials used for renovating the sewerage. The speaker will also mark how important part of the repair is conducting the follow-up inspection, including conducting a tightness test of the liner.
Paweł Konopczyński, Gamm-Bud sp. z o.o.

Faculty of Electrical Engineering Szczecin University of Technology graduate. Works for Gamm-Bud sp. z o.o. since 2009 r., mainly in the research and development department, for the time being as a company's proxy.