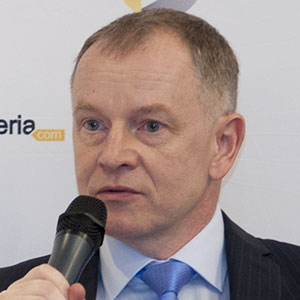 CIPP City Liner renovation technology (based on epoxy resins) owned by Polish water and sewage companies in the light of IKT Liner Report 2017, concerning the results of liners tests
Presentation will clarify the issues concerning City Liner being part of "100% Club", according to types of liners in 2017.
Mirosław Cecuga, Firma Sezam Instal sp.j.
He runs the Sezam Instal company with his brother Radosław. For 25 years he has been involved in trenchless industry. Ardent supporter of using the epoxy resin and hydraulic cutters. Co-author of 'CIPP as a day-to-day tool in the most modern water and sewage companies' concept.