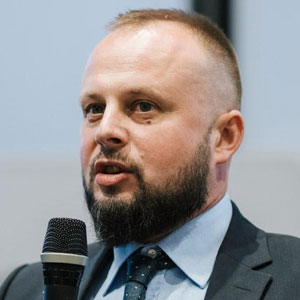 Experiences of an investor concerning executing projects using the CIPP technology
Kraków Waterworks for many years have been using a wide range of trenchless renovation methods. They have a great experience concerning CIPP renovation. In numerous executed projects they used many different liners – produced out of different materials, cured in many different ways. They were implemented in both water and sewage systems. They renovated the circular conduits (water pipelines) and non-circular (sewerage). The most difficult technically, and at the same time the most interesting renovation included three pipelines DN1500, 300 meters long, placed under the Vistula River riverbed. Basing on those experiences and selected case studies, the speaker will present good practices concerning the relationship between the investor and the contractors, as well as with the CIPP materials suppliers. He will also share his thoughts on the quality of the works, executed in the aforementioned way.
Marcin Łukaszewicz, MPWiK S.A. w Krakowie
The Cracow University of Technology, Faculty of Environmental Engineering graduate. He specialized in Municipal Engineering. Since 2010 he works for The Kraków Waterworks and specializes in the trenchless renovation of the sewers.