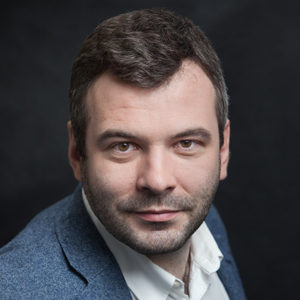 Michał Zorzycki, Soletanche Polska
Graduate of Geotechnics and Special Construction at the Faculty of Mining and Geoengineering of the AGH University of Science and Technology in Kraków. He has 15 years of experience in geotechnical consulting, design and coordination of design topics in cooperation with the production team. He is characterized by his passion for project management in the AGILE model. That is, working closely with production during the ongoing construction works and carrying out continuous design optimization on the ongoing implementation. On a day-to-day basis, in addition to managing the project team, he is involved in design and construction support. He is currently involved in the design of the Śródmieście station of the cross-city tunnel in Łódź, the design of piling and excavation shoring for the project Expansion of the Olefins Complex for PKN Orlen, as well as the design of excavation shoring for chambers and linear structures for the Vistula Collector construction in Warsaw.

Foundations of green energy – polish and global solutions
The presentation will discuss a foundation solution to support the development of energy sector based on Renewable Energy Sources. The content of the speech will largely focus on showcasing the experience of the brand dedicated to port solutions – ForShore by Soletanche Bachy. It will also cover interesting projects related to the construction of connections, installation ports, and service docks, with a focus on the technologies used and the benefits resulting from their implementation.