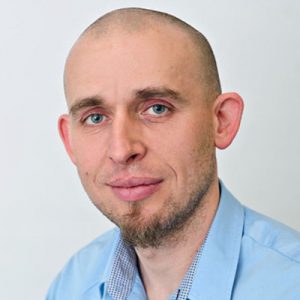 Mariusz Leszczyński, GuD Offshore Wind Polska

Mariusz Leszczyński is Managing Director at GuD Offshore Wind Polska sp. z o.o. and the Chairman of the Board at Geomechanika sp. z o.o. simultaneously acting as geotechnical expert and designer. During his career he was involved in numerous aspects of geotechnical engineering in Poland and overseas comprising design and consulting services, as well as project management and leading large teams. He has got 25 years of professional experience and for more than 10 years he is fulfilling the role of the Chairman of KT 254 Technical Committee on Geotechnics at the Polish Standardisation Committee. He is also a member of the European Committee TC250/SC7 as part of CEN regarding geotechnical normalisation, strongly involved in the preparation of the new revision of Eurocode 7.
He was involved, among other, in iconic projects like the Złota 44 high-rise building in Warsaw, Silesia City Center in Katowice, Roskilde Fjord Forbindelse Bridge in Denmark, Aviation Museum in Kraków oraz Wheatstone Gas Terminal in Australia. He was acting as project manager and key geotechnical expert for various feasibility studies, technical and economic analyses, as well as various designs of buildings and infrastructure projects in Poland and overseas.

Short review of the offshore wind development history from global perspective
The presentation will encompass general overview of the historical development of offshore wind branch globally, with particular attention to our geographical zone. The author will present the characteristics of this business area supported by some numbers as to enable better understanding of the investment scale in respect of the overall energy sector. This also aims to assist the understating of the Baltic Sea potential against the global developments in this market area.