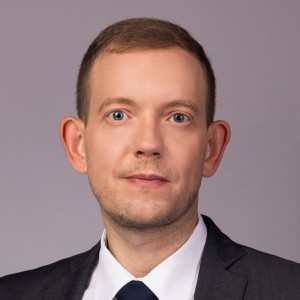 Łukasz Sikorski, Offshore Wind Consultants Limited
Director responsible for the European market at OWC, a global consultant for the offshore wind energy industry.
Łukasz Sikorski is an engineer with the soul of a humanist and a longtime aficionado of wind turbines, who also sees himself as a "man of the sea". He considers offshore wind energy as an important element of the future energy mix for the world and our country, while also an important element of solving the energy trilemma. He has nearly 17 years of experience in various aspects of development, construction and operation of wind projects. Initially, he gained experience on behalf of the investor and contractor, and then for many years in the consulting industry, dealing, among others, with the provision of various services related to the development and implementation of projects, as well as financing transactions and acquisitions of renewable energy projects. He was involved in various offshore wind energy projects in our country as well as in Western and Asian markets.

Currently, he is the director responsible for the European market at Offshore Wind Consultants, a global consulting company focusing on offshore wind energy. He is interested in issues related to reducing the cost of offshore wind energy, risk and project management during the implementation of these investments, as well as aspects of sustainable development related to this field of energy.

Łukasz received his master's degree in engineering from the Gdańsk University of Technology and completed his Master of Business Administration studies at the Kozminski University. He also works as a guest lecturer at Pomeranian universities on a number of studies related to the subject of offshore wind energy and management (e.g. programs in the fields of offshore energy at the Gdańsk University of Technology and offshore risk management and the MBA studies at the Gdynia Maritime University). He is the co-author and editor of the first Polish book on offshore wind energy.
Risk management as a key element of offshore project success
Excerpts from risk management (philosophy, methods, tools)
Examples of various risks from the OWF construction stage
Key lessons from past projects
Summary – why fortune favours the prepared