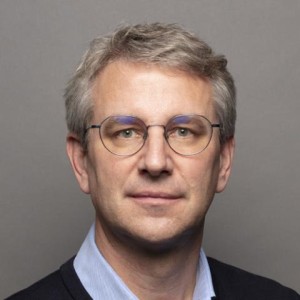 dr inż. Fabian Kirsch, GuD Offshore Wind Polska
Consulting engineer and geotechnical expert. Graduate of the Technical University of Brunswick. In 2004, he defended his doctorate at this university on the numerical analysis of of group behaviour of stone columns.
He has worked as an assistant engineer, structural analysis engineer, and has been a partner and managing director at Geotechnik und Dynamik Consult GmbH since 2004. Since 2016, he has also been a lecturer at the Institute of Civil Engineering of the Technical University of Berlin.
He specializes in site investigation and foundation expertise, design of structural elements under static and dynamic loads, geotechnical analysis and marine geotechnics. He has worked as a geotechnical expert in a number of offshore wind energy projects (including: Dan Tysk, GAIA III, SEAWIND IV, Kriegers Flak, MEG I, Nordsee Ost, Hohe See, Nordsee Ost, Nordergründe, Westermeerwind, Baltic 1 – GICONSOF, TRIANEL BORKUM WEST II, Hollandse Kust Noord, Baltic Hub). He is a board member of the German Geotechnical Society.

Geotechnical design of offshore wind turbine foundations under cyclic loading
Predicting the performance of offshore wind turbines through their lifetime is challenging. Being considered as dynamic systems and being subjected to harsh environments, a change of the initial design conditions is inevitable. Cyclic loading can lead to progressive degradation of soil in terms of plastic strain accumulation, pore pressure built up and evolution of stiffness. Their prediction is of vital importance during the design phase. The presentation summarizes latest design methodologies for cyclically loaded foundations with special focus on Baltic Sea soil conditions.