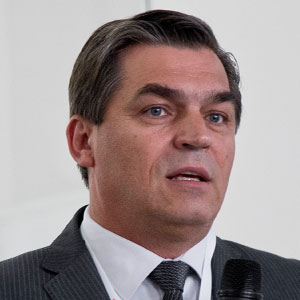 Roland Kośka, Gaz-System S.A.
An expert in the fields of gas production and transportation, investment projects management and quality management. His acquired knowledge is supported by 20 years of experience in the implementation of the most strategic gas pipeline projects in Poland. For about 10 years tied to mining and drilling industry within the scope of the exploration and production of hydrocarbon reserves and mineral deposits. Currently he implements the trenchless technologies into the pipeline construction; organizes and supervises the process from the beginning to the end.
Criteria for the selection of technology for trenchless construction of gas pipeline sections – experiences of Gaz-System S.A.
During the presentation speaker will discuss the technologies for trenchless crossings in groups up to at least 150 m, used for deployment of Gaz-System S.A. projects. The scale of implementation will be exemplified by the projects implemented since 2016; presented will be also the conditions of use for individual technologies. Criteria which help to decide on the choice of technology at the design stage or the subsequent change of technology after selecting the contractor will be also discussed. Due to the relevance of the issue, also the effectiveness of performance and the risks, as well as costs of the influence the works have on the society and the environment, will be presented.