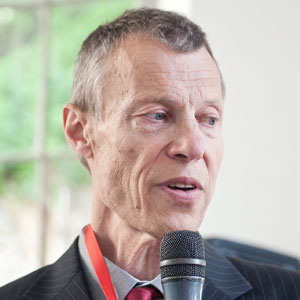 Selected problems concerning the design and execution of CIPP liners
The topic of the presentation includes the selected problems concerning the design and execution of CIPP liners. Special attention shall be given to such issues like the problem of indicating the calculating level of groundwater, the effect of the imperfection on the liner capacity, the problem of the acceptance of the calculating number of elasticity modulus, the durability of the liners under the normal operational conditions, safety factors, indicating calculating ground parameters.
Technical acceptance of CIPP liners – theory and reality
During the presentation, the phases of the technical acceptance of the installed CIPP liners will be discussed. Covered topics will include the acceptance of a conduit ready for the liner installation, preparing the instructions of heating and cooling the liner, log of heating and cooling, tightness test of a conduit and the wells, permeability tests, wall stiffness tests, E modulus tests.
Dr inż. Andrzej Kolonko, Wrocław University of Science and Technology

Wrocław University of Science and Technology graduate. He specializes in the urban infrastructure and actively promotes modern trenchless technologies. For many years he has been the organizing secretary of the international science and technology conference. "Underground infrastructure of cities". Wrocław University of Technology academic teacher and researcher. He cooperates with foreign scientific centres and companies. He is the author and co-author of numerous publications in national and international magazines including: "Constructions of Sewerage Ducts", "Microtunneling" and "Renovation of water pipes by cementing". In addition, he is the author and the co-author of three patents and a utility model.