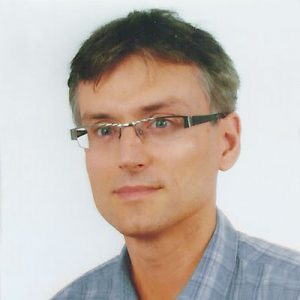 The quality of the rock mass as a substantial part of designing tunnel casing in the Carpathian flysch conditions – a case of Laliki project
In the presentation, the geological conditions and rock mass quality for Laliki tunnel will be discussed. The object makes part of the express route S69 in Beskid Żywiecki, in the foremagura unit, characterized by the slightly different arrangement of rock layers than the typical Carpathian flysch. The assessment of the rock mass quality was done before the tunnel boring in order to design its casing for each section. During the boring, the continuous evaluation of quality has shown that geotechnical conditions are even more varied than expected and much worse. It resulted in the need for preparing additional casing designs and some of the previous designs could not be applied. There was a fifth construction protection type proposed and it was applied to over 42% of the tunnel length. The costs of the tunnelling grew considerably. Prepared additional assessments of rock mass quality after the tunnel boring, according to Bieniawski classification, Thiel classification and Hoek classification (GSI) has shown some quantitive discrepancy and variations from the previously prepared assessments for the subsequent tunnel sections. Simultaneously prepared analysis of the assessment done accordingly to Thiel classification demonstrated that it can be a proper tool for assessing the geotechnical conditions concerning areas of flysch rock masses and its wider application would allow acquiring a proper database for formulating empirical relationships of tunnel sections.
Co-author of the presentation: dr hab. inż. Zbigniew Niedbalski, prof. nadzw.
Dr hab. inż. Piotr Małkowski, prof. nadzw., Akademia Górniczo-Hutnicza
Engineer–miner, a professor at the AGH University of Science and Technology. His academic activities are related to geomechanics, rock mechanics and geotechnics. His research includes physical properties of the rocks and soils, rock mass quality assessment, the cooperation of mining pits with the rock centre, monitoring of underground mining pits stability, anticipating and counteracting the dynamical phenomena in coal mining, the impact of the pits and mining on the rock mass and the surface of the terrain. Member of the Association of Mining Engineers and Technicians, International Society for Rock Mechanics International Geotechnics Committee and Polish Normalization Committee.