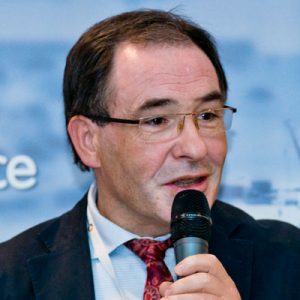 The role of geological and geotechnical tests and the impact of monitoring on the costs and project execution dates
The requirements concerning the underground construction are rising every day. We want to build deeper, bigger and in more and more urbanised areas. The need for communication buildings is increasing: the new metro lines, road and rail tunnels, underground parking lots. There are also increasing needs for road, rail and tram networks extension. As a result, all of the projects concerning those matters are conducted in the soils of minimum capacity and in the areas with high surface waters levels as well as the areas with existing, often complex, underground infrastructure. The authors will try to present the role of properly conducted geological and geotechnical tests and the geotechnical monitoring system – from the start of the preparation works up to conducting final tests and the handover of the continuous monitoring system.  They will also analyse the costs of the tests and monitoring and their impact on the whole cost of project execution.
Michał Wójcik, GEOD

AGH University of Science and Technology in Kraków, Faculty of Drilling, Oil and Gas graduate and, later, an academic. The author of publications in the field of core-drilling and sampling, the co-author of academic scripts in the field of drilling and the book titled "Core-drillings". Since 1994 he worked for Boart Longyear, where he went through all career steps from the position of the salesman to the head of the production of drilling equipment. Simultaneously, he held the position of the geotechnical drillings and environment protection market coordinator for Europe in his company. Since 2004 he runs his own company GEOD, dealing with comprehensive drilling equipment delivery for geotechnical, geological and engineering drillings.