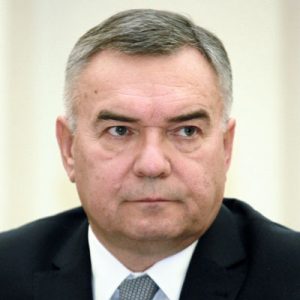 Metro as an impulse for city development
Jerzy Lejk, Metro Warszawskie sp. z o.o.
His professional career has started in Planning office for urban development of Warsaw; then he worked at the University of Warsaw, Management for Municipal Roads and Budimex S.A. Over the period of 5 years (1994-1999) he was the deputy mayor of the Polish capital city – Warsaw.
In Metro Warszawskie sp. z o.o. (a company that operates the metro in Warsaw) he has worked since 2002 r. At first as a deputy director, and then as the member of the board. As a board member, he was involved with metro extension and its operation. Since January 2006 he holds the position of the Metro Warszawskie sp. z o.o. president and he is responsible for the supervision and execution of large infrastructural projects: the construction of the second metro line and buying 35 new trains. Since 2014 he is an academic at the Warsaw University of Technology, Civil Engineering Faculty.