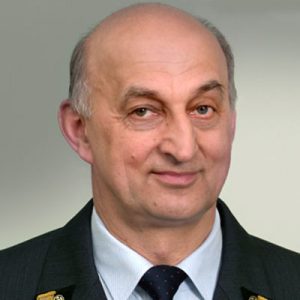 Tunnel construction in Carpathian flysch
The Carpathian flysch is characterized by a complex geological structure and hydrogeological conditions. Its behaviour is determined by the high variability of geological and engineering conditions, a significant tectonic involvement of its centre, the occurrence of old and inactive, as well as active, landslides. The complexity of the rock centre significantly influences the choice of the method of designing, tunnelling and monitoring of tunnels. During the presentation, current experiences concerning the tunnelling in the conditions of the Carpathian flysch will be discussed. Also, the approaches to the investigation of geological and engineering conditions, tunnel design methods research and the methods of assessing the cooperation of the rock mass with the tunnel's casing, as well as monitoring, will be analyzed.
prof. dr hab. inż. Antoni Tajduś, AGH University of Science and Technology

Specialist in the field of Geotechnics and Rock Engineering 0 the author of over 350 publications, monographs and books. Under his direction around 350 expertises were conducted. He is the author of eight patents and the manager and operator of sixteen projects. He has created his own, widely recognized, scientific school for applying mathematical and numerical methods to geomechanical problems in rocks and in the soil.