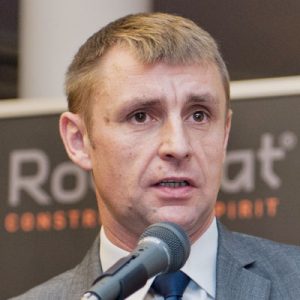 Experiences from the tunnel under the Martwa Wisła River construction and solving the problems concerning the planned construction of a tunnel under the Świna Strait in Świnoujście
Performing the function of a resident engineer in the project aiming at constructing the tunnel under the Martwa Wisła River allowed the author of the presentation face the majority of the problems accompanying construction and opening of a road tunnel that is constructed using the Tunnel Boring Machines.
Nowadays the TBM technology, constructing the accompanying structures, geology aspects or the safety aspects (especially fire safety aspects) are the regular engineering tasks to be taken care of and not the pioneer actions. The author stresses that the gained experience is to be used for the benefit of the Świnoujście tunnel construction, though the differences between those projects should not be forgotten – as it will be presented during the conference.
Adam Łosiński, Plenipotentiary of the Mayor of Świnoujście for the construction of the tunnel under the Świna River